Hopper Feeders
EcoTough Feeders
EcoTough feeders and houses are encironmentally friendly, high quality products that are made from recycled plastic milk jugs. These feeders and houses prevent used milk jugs from making their way into our landfills. EcoTough feeders and houses won't rot, crack, fade or warp like wood can. They also come wih limited lifetime guarantees.
EcoTough Ranchette Retreat Bird Feeder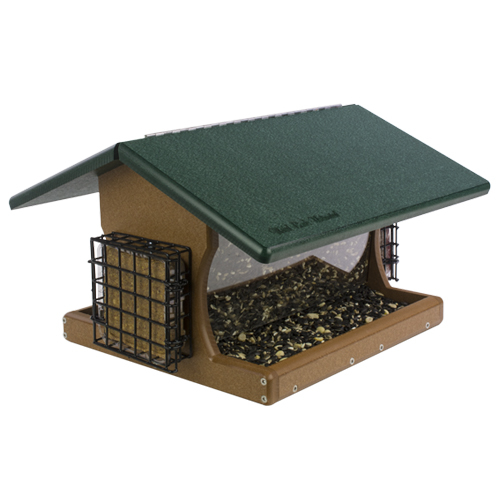 The EcoTough Ranchette bird feeder is a fully functioning bird buffet that holds two gallons of seed and two suet cakes. With such a variety of food, you'll likely attract many different species such as jays, chickadees, woodpeckers, and more. Also, the Ranchette Retreat's screen bottom lifts out, making it easy to clean.
EcoTough Classic Bird Feeder
Available in Green and Red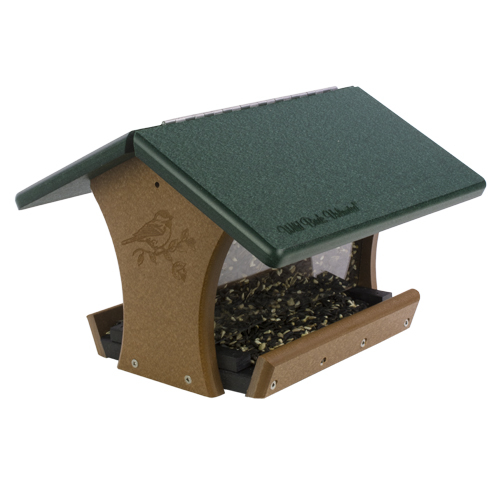 Imagine a Wood-Free bird feeder that actually looks like wood! Our EcoTough Classic won't Crack, fade, or rot and has a lifetime guarantee. The Classic has curved ends so you can see birds feeding on both sides at the same time. Perch drains allow seed to drop out of the feeder for ground-feeding birds to eat, and angled perches let empty seed hulls be blown away by the wind.
EcoTough Classic Too Bird Feeder
Available in Green and Red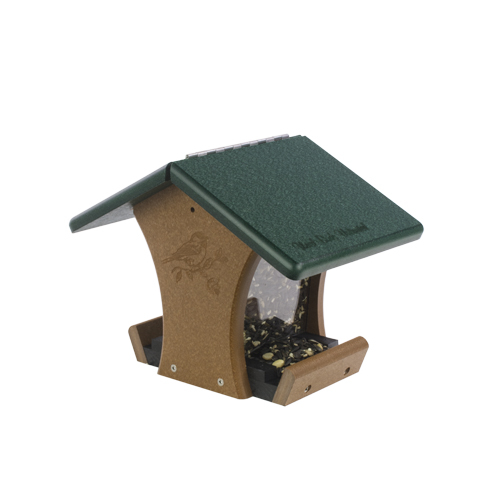 A Smaller version of the Classic, the Too won't crack, fade, or rot and comes with a lifetime guarantee. Its specially designed curved ends enable you to have a better view feeding birds, and its perch drains allow seed to fall for ground-feeding birds, making it a very efficient, self-cleaning feeder