Staying Home? Get Bird Food (and more) Delivered!
WE ARE HERE TO HELP !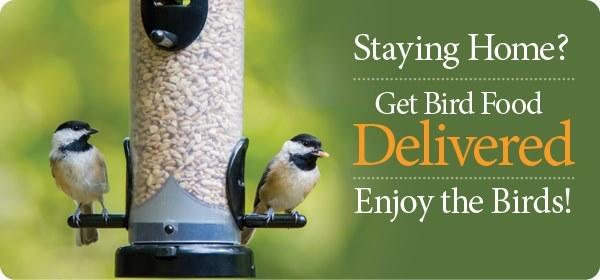 We Want to make it Easy to Shop However You Want
Call us to place an order
951-352-2020
For Delivery to your Door
Showroom is NOW OPEN!
You can also order ahead for free in-store or curbside pickup.
We will bring it out to your car!
For Now We will be making Home deliveries on
Wednesdays & Sundays
Riverside = Both Days
Sundays = San Bernardino, Redlands, Yucaipa, Banning, Hemet, Palm Springs areas
Wendesdays = Corona, Lake Elsinore, Murrieta, Temecula areas
Place your order by 5:30pm the day before on the days listed above
Any orders placed after 5:30pm or on non-delivery days will be delivered on the Next Delivery Day for that area
Due to Liability Concerns we are Unable to Deliver Fountains and Birdbaths
$40 minimum purchase for home Delivery
10 Miles and under $7
10 to 25 Miles $10
25 to 50 Miles $12+
Over 50 Miles, Call for Delivery Fee
Any Questions or Order Information just give us a call
951-352-2020
Monday thru Saturday 9am to 6pm
Sunday 10 to 6pm
We are here for You and Yours Birds!